When you like something the best is to share it … But I never thought I would write something about it …
I would like to introduce Sirius Plan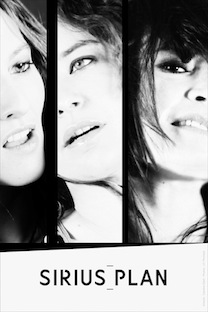 A band with Claire Joseph, Skye et Gaëlle Mievis. 3 artists, 3 universe, 3 voices. Each of them has their own solo career, but decided to combine their taste of music through this band.
Everything is really easy at first, they do covers, but they play it their own way so at the end the song seems different and new.
To know them a bit better … one at once …
* Claire Joseph : Facebook, Myspace
* Skye : Facebook, Myspace
* Gaëlle Mievis : Facebook, Myspace
And to know them a bit better … all together …
Sirius Plan on Facebook
If you want to watch to some of their videos …

They will play in Paris at Théatre la Traversière on October 14th.
Tickets available on LA FNAC website.