Thursday, January 11th, I'm off, and I can see on twitter that Emma's Imagination will have a wee set in HMVs in Dumfries and Glasgow.
I said myself "why not" … As I wanted to buy the album, it was a good excuse to go into town :).
If Emma's Imagination starts to be known in UK, it's not the same abroad, appart from some who already know her, she's everything but well known.
She's from Edinburgh, she started playing in the streets of Glasgow a year before being known.
She first started to be known thanks to the english show Must be the music. Same kind of show as X Factor, but on this one, singers are a bit more professional, they have already started something and just want to improve in it.
They can also perform in front of the judges (Jamie Cullum, Dizzee Rascal et Sharleen Spiteri) their own songs not doing covers.
As soon as the show started she was doing better and better in the show until she won it (us watching the show, we were able to vote only when it was the final, not before)
Her 1st single This day is already in the Top 10 in UK charts, her album Stand still is out since a week or so.
Must Be The Music – Emma's Imagination, This Day
That's why this afternoon I went into town to attend this mini accoustic set (mini as there were only 2 songs). At the end she was there to sign anything and take pictures. It wasn't too bad as there was only 15 persons in the queue. Thing is there was no adverts at all and she only announced it earlier in the morning …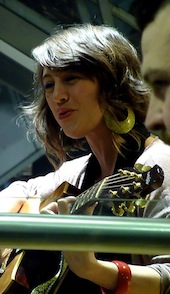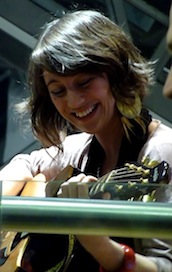 She's a really nice person, all smiling. I just need to listen to the album now 🙂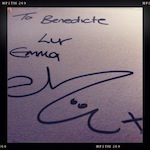 Emma's Imagination – This day (clip officiel)