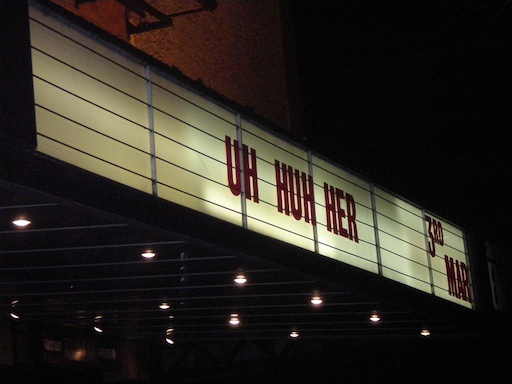 March 3rd, meeting Annaick & Gaelle in Tottenham Court Rd at midday. Time to go for a brunch as they just arrived from Paris. Then time for some shopping in Soho before heading to their hotel .. Yeah well … it was just at the opposite (in Earl's Court) so we'll take a bus … the wrong one ! We then had to hurry to go back and being able to go to the Shepherd's Bush Empire. Good thing is that we visited London in a different way … 🙂
We then arrived and noticed that there were 2 lines. One for those who already got their ticket (like Annaick & Gaelle) and one for those who still needed to collect it (like me). So I will wait, and will talk with Claire and Jennifer, one from London, the other one from Hull (she was surprised I would know Hull … but as I stayed there during 2 months … 😉 ). Got my ticket and went back to be with my friends. Gaelle had her camera with her will stay a little bit longer with the security but then it will be fine.
Annaick was standing at the 3rd row on the side.
That's when I noticed my friend Camille from London … How happy I was to meet her there !
After the supporting act, Camila Grey (who worked before with Melissa Auf der Maur) and Leisha Hailey (most of the audience know her from her role in The L Word) are on stage with a guitarist and drummer. During the concert we could notice that Leisha is not only playing keyboards but bass and guitar too, the same for Camila. Quite interesting.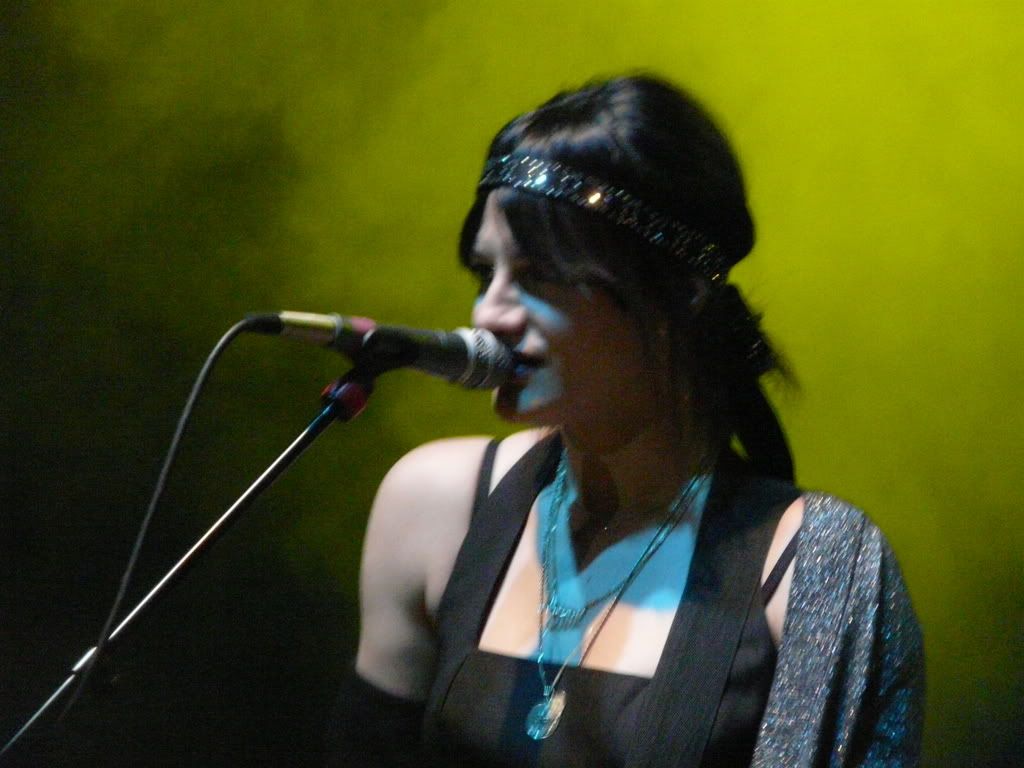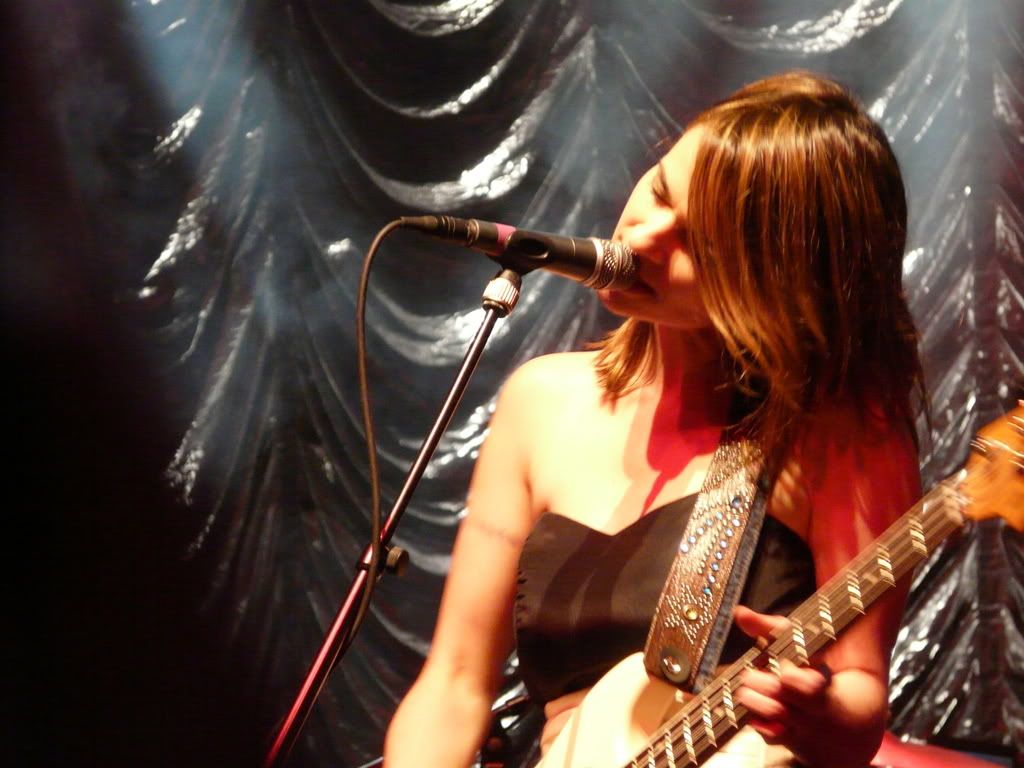 They played their songs from their EP, but also some songs that will be on their next album (out in May 2008)
Honestly, if you already like their job, you will like the album. I did like the songs live.
The concert was really good. What I didn't really like was the audience. It's as if they were at the pub, sharing an evening with their friends rather than listening to the concert and enjoying the music. I know that french audience is one of the toughest one as we listen to the music and we judge a lot … don't know if it's good or not … but better for the artist I think.
Le seul reproche que je dirais c'est que peut être que le Shepherd's Bush était peut être encore un peu trop grand pour eux .. mais bon on va pas leur en voiloir.
After the gig we wanted to meet them … but was hard to know where to stand. But then we noticed they will stay at the main entrance.
We will stay on the side, next to Leisha, at some point I manage to ask her when they will come to France to what she answered "We want to ! Soon I hope !!"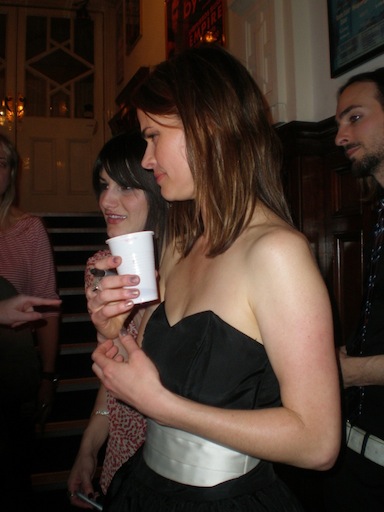 Then we managed to get closer. I ask Camila the same as I asked to Leisha and she said they wanted to add France in this tour but things weren't that easy for them to do so but she hopes it will be fine for the next one.
To Leisha, I told her that I knew her thanks to my girlfriend as she was already listening to Gush and The Murmurs, she looked at me, surprised, with a big smile answering "oh waouh!". I made her sign the album I bought for my gf and then I've been asked to leave …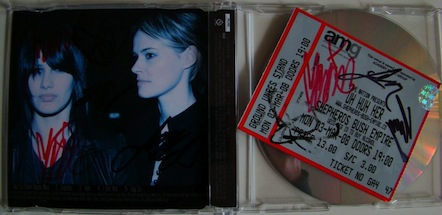 They stayed something like 1hr in the entrance to sign and take pictures with their fan.
After all that we are heading back to Earl's Court where I will leave my friends to take the subway before the gates close ! But before that we take time to build a project together, I hope it will happen … we'll see … We have a team at least 🙂
My videos :
Expode :

Say So :

If you want to know a bit more about the band :
* Official Website : www.uhhuhher.com
* Myspace : www.myspace.com/uhhuhhermusic